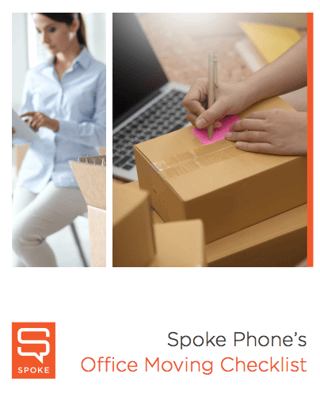 Follow the checklist to reduce office transition downtime,

prevent unwelcome surprises and get back to the routine of

business sooner.
Moving is going to be stressful. No two ways about it. Moving
your office racks up a whopping 39 points in the Holmes-Rahe
Social Readjustment Rating Scale, making it one of life's most
stressful events.

You might be expanding to a cool new office or getting lean by
transitioning into a more efficient workspace, but the stress of
the upheaval is just as intense.

Beyond that, the stress of a major business readjustment like an
office move is often associated with life events like:
• A major change in financial state
• Gaining/losing a team member at work
• Taking on a mortgage/lease
• A major change in responsibilities at work
• A major change to working hours/conditions
• Taking on a loan
Fortunately, you have something on your side. The world's
oldest and still the greatest stress reduction device is a checklist!
Reduce your office move stress level - download our free office move checklist today!